Liaison Financial |  Healthcare Services (NHS)
Liaison Financial helps the health economy to save over £80 million per annum, identifying and achieving savings in non-pay expenditure for reinvestment in healthcare.
In areas of complex and continually changing legislation, high volume transactions and detailed regulation, our expertise, recommendations and in-depth investigation helps to provide greater savings for our clients.
We are dedicated to protecting the health economy and committed to becoming a valuable part of your on-site team. Our experts help reduce operational pressures and release internal resource, providing insight and expertise across financial compliance, analysis, and reconciliation reviews.
As part of the Liaison Group, Liaison Financial provides ongoing investment in excellence, innovation and technology to improve the global health economy.
Our specialist financial services for the NHS
We have 30 years of experience in providing specialist financial services to the NHS.
Liaison Financial has the largest specialist team of VAT and finance consultants for the NHS in the UK. This means we're well equipped to offer specialist VAT and finance advice from our well trained, healthcare experienced team of advisors who, as they only work on healthcare finance, deliver exceptional levels of service.
We have different specialised teams that deliver savings in:

We charge by results, reducing your financial risk
All Liaison Financial services are charged by results, so if we do not identify errors or recover any money there is no charge. Our AP, CHC Invoice Validation and VAT reviews act as a 'health check' and if no errors are identified, you can demonstrate that you have externally audited your activities.
We have a minimal impact on your staff
Our reviews have been designed to enable us to undertake them in a way which minimises the impact on NHS staff.
We appreciate the current demands on teams within the NHS and will ensure that we allocate all the necessary resources to limit any impact on your service and your team.
Liaison Financial has access to the Health and Social Care Network (HSCN), previously known as the NHS N3 Network, which provides us with direct access to your data (with appropriate permissions). This allows us to complete reviews efficiently with minimal disruption to your team.
Services | NHS VAT Recovery and Compliance
Liaison Financial's VAT services are designed to ensure maximum VAT recovery and compliance.
This is achieved through our team of experts who have all completed extensive NHS VAT specific training programmes and gained a wealth of experience working with over 220 NHS clients.
The expert team is also supported by a strong technical team, including previous HMRC inspectors. They provide immediate updates on new rulings, current HMRC interpretation and ensure best practice is shared across the business so that our team is always up to date, reducing your risks and maximising VAT recovery.
Our team offers a regular service to our 220 NHS clients, VATflow and an annual re-review assurance service VATplus, for another 40 NHS organisations that use an alternative VAT provider.
The value of our approach and experience is demonstrated through the results of the VATplus service, which highlights the additional VAT recovered, over other providers, due to our knowledge and expertise in NHS VAT. We invest in our team, so they can deliver the best for you.
Don't just take our word for it, the numbers add up for themselves.
Our regular monthly VAT compliance service. With Liaison Financial's VATflow service, you have your own dedicated experienced VAT advisor who visits you monthly to complete a review of all financial transactions, ensuring adjustments are made in the correct period for maximum recovery and full compliance. Working as part of your team, our experienced advisor ensures that they understand your challenges and vision, and are best placed to offer effective pro-active advice and support. We are proud to recover over £60million per annum for our VATflow clients.
Our re-review service – developed as an assurance service for NHS organisations that use an alternative VAT provider.  Our VATplus service provides an additional layer of safeguarding to recover legitimate VAT and ensure compliance prior to the annual HMRC deadline (June VAT return), that would otherwise be lost. In 2019, we recovered over £6 million in VAT missed by incumbent advisors. Taking on average less than two hours of an NHS organisations' time, the decision to allow the NHS VAT experts to complete a re-review delivers a substantial sum back into the healthcare economy each year.
VAT Helpline Support and Training
To ensure we are also there when you need us the most, we have a dedicated free NHS helpline, so you have support when queries arise and we can work to prevents VAT errors accumulating between visits.
We also offer extensive free CPD accredited webinar training to compliment on site VAT training and mentoring from your dedicated advisor, to increase internal knowledge and self-sufficiency.
We don't provide you with trainees; over 67% of our VAT staff have been part of the Liaison Financial family for over 10 years. We support you with continuity and expert experience; allowing us to deliver more.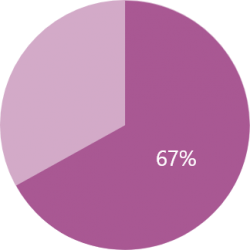 Contract Compliance Reviews
Building on our success with Accounts Payable interrogation to identify savings, we apply the same expertise to check contracts to compare payments against the terms of the contract. As well as identifying areas of overcharging, we will engage with the supplier on your behalf to pursue these refunds.
We will complete a detailed audit to check actual costs against the contract to identify and recover overcharges.
We review all contracts with financial impacts that include, but not limited to:

NHS Contract Lifecycle Management
Cutting whole life costs | Driving supplier performance | Delivering savings
At the best of times, managing contracts can be tough. But in the complex world of the NHS it can be a never-ending challenge. Despite best intentions the performance and value written into your trust's contracts at the outset can evaporate without any clear reason why.
That's why control of the contract, in every aspect, is vital. And that's where the partnership between Liaison Financial and Lifecycle can be invaluable. By actively managing every aspect we can monitor costs and supplier performance to make sure your trust gets the value you anticipated throughout the contract's life.
Liaison Financial and Lifecycle have worked exclusively with NHS trusts for decades, saving them £100s of millions to help meet CIP targets. Now we've pooled our expertise to provide an even more effective service.
Download this brochure to find out more about how the combined expertise of Liaison Financial and Lifecycle can extract greater value from NHS contracts.
The processing of financial payments is an integral and vital element within every organisation. Our AP reviews offer a comprehensive risk-free end to end service to identify and recover savings.
We examine and interrogate AP related transactional information leading to the identification of erroneous payments. Irregularities can be present in many forms including but not limited to duplicate payments, duplicate charges and unallocated payments.
Using a combination of AI, software and human expertise, our specialists complete a variety of additional checks to those traditionally included in software solutions and NFI reviews. By doing so, this allows us to consistently uncover anomalies which would otherwise go unidentified.
In one seamless motion, our team of recovery specialists liaise directly with suppliers to resolve each anomaly in an effective and efficient manner. Our charges are based on savings achieved providing real value for money, an additional layer of financial safeguarding and an independent assurance over the robustness of your internal control processes.
Our expertise has identified to date, in excess of £50m in overpayments and overcharges, money that would have otherwise been lost.

CHC Invoice Validation Reviews
Financial governance has never been more significant than it is today. To achieve and safeguard financial stability, CCGs should have a robust infrastructure embedded within their organisation to ensure only accurate, relevant and appropriate payments are processed. This maximises a CCGs ability to provide CHC Healthcare provision for patients within its allocated budget.
Our CHC Invoice Validation reviews focus on identifying errors and securing monies via our full end to end offering. Inaccuracies can be present in many forms, our systems are designed and our specialised team trained to maximise identification of overpayments and overcharges.
Liaison Financial has an experienced specialist team that has the core competencies and skillsets to deliver real value. The team understands the high degree of technicalities around the application of CHC contractual agreements alongside the processing of high volumes and high value payments.
To date, we have identified in excess of £6m from a combination of VAT overpayments and overcharges.
Our reviews are delivered in a tailored manner which minimises the impact on CCG staff. Having worked with the NHS for 30 years we acknowledge and accept the current demands on staff and ensure we allocate the necessary resources in order to limit any impact. Not only do we identify these monies, our CHC Recovery Specialists liaise with suppliers directly to get these confirmed on our clients' behalf.
Liaison Financial Training Portal
NHS organisations can now access Liaison Financial's world-class VAT training online via our new modular training portal, which provides instant access to training on technical subjects including: VAT from scratch (levels 1, 2 and 3), Procurement tips, VAT on income, Capital and Professional services.
We are committed to delivering premium training that increases your internal knowledge and self-sufficiency, improves staff retention and maximises compliant VAT recovery.
The Liaison Financial Training Portal is available to existing VATflow and VATplus clients, (the level of access is determined by their contractual agreement), and full-site access is also available for purchase by NHS organisations who are not Liaison Financial VAT customers.
If you already have a Liaison Financial Training Portal account log in here.
To find out more, speak with your Liaison Financial advisor.
Get in touch
NHS VAT Helpline
0800 700 652